Mastering Local SEO in 2023: A Comprehensive Guide
Introduction :
In today's digital age, local businesses face fierce competition for online visibility. To succeed in the highly competitive online marketplace, mastering Local SEO (Search Engine Optimization) is essential. As we step into 2023, the landscape of Local SEO continues to evolve, and staying ahead of the curve is critical for businesses of all sizes. In this comprehensive guide, we will explore the key strategies and best practices for Local SEO in 2023, helping you enhance your online presence, attract local customers, and drive growth.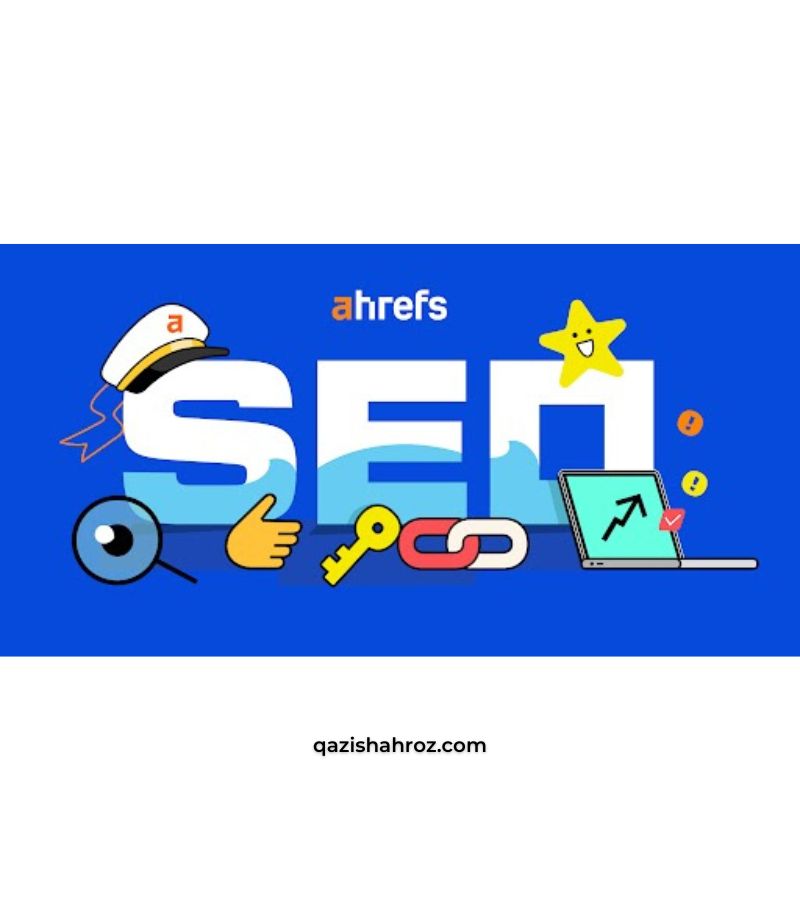 Chapter 1: Understanding the Importance of Local SEO
1.1 The Power of Local Search
Local SEO focuses on optimizing your online presence to rank higher in local search results. In recent years, there has been a significant increase in local searches, with consumers relying on search engines like Google to find nearby businesses. Google's "near me" searches have grown by over 500% in the past few years, emphasizing the need for local optimization.
1.2 Benefits of Local SEO
Increased visibility: Local SEO helps your business appear in local search results, map listings, and other local-oriented platforms.
Targeted traffic: It attracts high-quality, relevant traffic from potential customers in your vicinity.
Enhanced credibility: A strong online presence boosts your business's credibility and trustworthiness.
Better conversion rates: Local SEO strategies improve the chances of converting online visitors into customers.
Cost-effectiveness: Compared to traditional advertising methods, Local SEO offers an excellent return on investment.
Chapter 2: On-Page SEO for Local Businesses
2.1 Keyword Research
Keyword research is the foundation of any SEO strategy. In 2023, it's crucial to focus on long-tail keywords and phrases that reflect local intent. Tools like Google Keyword Planner and SEMrush can help you identify relevant keywords with reasonable search volumes.
2.2 Optimize Your Website
Mobile responsiveness: Ensure your website is mobile-friendly, as Google prioritizes mobile-first indexing.
Page speed: Faster-loading pages improve user experience and search engine rankings.
Local keywords: Incorporate relevant local keywords into your website's content, meta tags, and headings.
High-quality content: Regularly update your site with valuable, informative, and engaging content.
2.3 Schema Markup
Implementing schema markup on your website can provide search engines with detailed information about your business, such as location, contact details, and operating hours. This can lead to rich snippets in search results, increasing click-through rates.
Chapter 3: Off-Page SEO and Local Citations
3.1 Building Local Citations
Local citations are mentions of your business name, address, and phone number (NAP) on various online platforms, such as local directories, social media, and review sites. Consistency in NAP information across all platforms is crucial for local SEO.
3.2 Online Reviews
Online reviews play a significant role in local search rankings. Encourage satisfied customers to leave positive reviews on platforms like Google My Business, Yelp, and Facebook. Respond to both positive and negative reviews promptly and professionally.
3.3 Backlink Building
High-quality backlinks from authoritative local websites can boost your site's credibility and search rankings. Collaborate with local bloggers, charities, or organizations to earn relevant backlinks.
Chapter 4: Google My Business Optimization
4.1 Claim and Verify Your Listing
Claiming and verifying your Google My Business (GMB) listing is the first step to local search success. Ensure that all information, including your business name, address, phone number, website, and categories, is accurate and up-to-date.
4.2 Photos and Videos
Visual content is essential for GMB optimization. Regularly upload high-quality photos and videos showcasing your products, services, and the interior and exterior of your business.
4.3 Posts and Updates
Use the GMB Posts feature to share updates, promotions, events, and news about your business. Keep your GMB profile active and engaging.
4.4 Respond to Customer Queries
Promptly respond to customer questions and inquiries through the GMB messaging feature. A quick and helpful response can improve customer satisfaction and local rankings.
Chapter 5: Local SEO and Social Media
5.1 Social Signals
Social media signals, such as the number of likes, shares, and comments on your content, can indirectly impact local search rankings. Maintain an active presence on platforms relevant to your audience and industry.
5.2 Localized Content
Create content that is relevant to your local audience. Share local news, events, and stories to engage your community.
5.3 Online Advertising
Paid advertising on platforms like Facebook and Instagram can help you reach a local audience effectively. Use geo-targeting to narrow your audience to a specific location.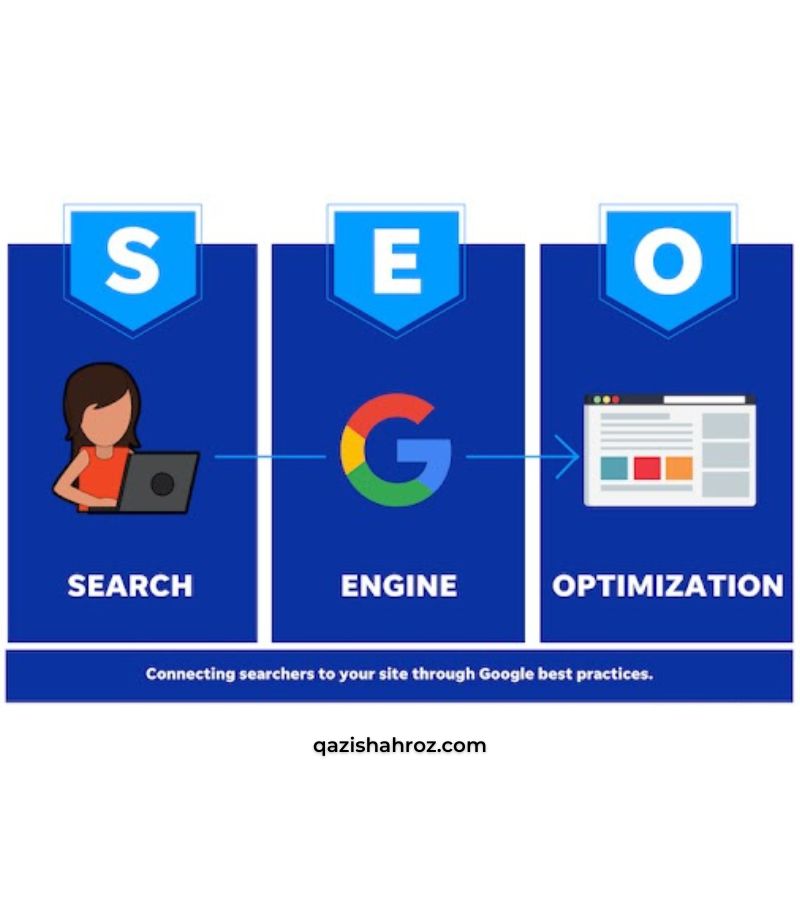 Chapter 6: Voice Search and Mobile Optimization
6.1 Voice Search Optimization
With the rise of voice-activated devices like Siri and Alexa, optimizing for voice search is vital. Focus on conversational keywords and provide concise, informative answers to common questions.
6.2 Mobile-First Approach
Mobile optimization remains a top priority in 2023. Ensure your website loads quickly on mobile devices, and the user experience is seamless.
Chapter 7: Tracking and Analytics
7.1 Monitor Key Metrics
Use tools like Google Analytics, Google Search Console, and local SEO tracking software to monitor your website's performance, traffic sources, and keyword rankings. Keep an eye on your local pack rankings on Google.
7.2 Adjust and Improve
Regularly review your analytics data and make adjustments to your local SEO strategy as needed. Test different approaches and track the results to refine your tactics.
Chapter 8: Staying Competitive in 2023 and Beyond
8.1 Keep Up with Algorithm Updates
Search engine algorithms are continually evolving. Stay informed about the latest updates from search engines and adapt your strategy accordingly.
8.2 Embrace Emerging Technologies
Explore emerging technologies like augmented reality (AR) and virtual reality (VR) to create unique and immersive local experiences for your customers.
Conclusion
Local SEO in 2023 is all about adapting to the changing landscape of online search and providing valuable, relevant information to local customers. By understanding the importance of local search, optimizing your website and Google My Business profile, and staying updated on industry trends, you can position your business for success in the competitive world of local online marketing. Remember, the key to effective local SEO is consistency and a commitment to providing an excellent customer experience both online and offline.